Hypnosis has a rich history in the state of Texas. Texas hypnotists have been helping people in many ways for many years. Gil Boyne traveled through Texas to teach his Hypnotherapy Master Class many times, including during his final US Teaching Tour in 2006. Milton Erickson's daughter Betty currently lives in Dallas. Dave Elman, David Cheeks and Leslie LeCron used to travel to Dallas to teaching hypnosis in the 1950's and 1960's. In fact Dave Elman traveled to most major cities across the US teaching his Dave Elman Course in Clinical Hypnosis.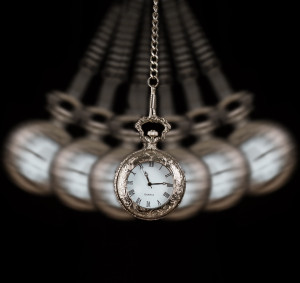 Often people from the smaller towns around the state will travel to Dallas, Austin, Houston and San Antonio for a variety of different hypnotherapy services. These days people in those small towns are learning hypnosis as well, so it may not be necessary to travel to find a qualified hypnotherapist in a major metropolitan area in the state of Texas any longer.
Hypnotherapy Training in Texas has been responsible for preparing new hypnotherapists to work with clients as the older generation of Texas Hypnotists retire from the profession. There are multiple generations of hypnotherapists in Texas. Many hypnotherapists decide to continue working even after the retirement age. These seasoned professionals have the experience to help many people and are able to continue working through the later years of their lives.
Hypnotherapy Training Dallas and Houston, Texas
Second Generation Hypnotherapist Mark Johnson lives and works in Dallas, though he also travels to Houston, Austin and San Antonio to offer sessions. Mark found that before he started traveling to these other locations that he'd get a few people from out of town coming to see him in Dallas. When he started traveling to their cities, he found that even more people were interested in working with him.
The same thing happened when he started teaching his Basic and Advanced Hypnotherapy Training in Dallas. People began to travel to take his Hypnotherapy Training. Then when he began to travel, even more interest was generated in his Hypnotherapy Classes.
In addition to teaching in Texas, Mark also travels to Atlanta, Georgia and Phoenix, Arizona where he offers his Basic and Advanced Hypnotherapy Training. It does not matter if he is teaching Hypnotherapy in Texas, Georgia or Arizona, people travel from across the country to take his Hypnotherapy Training.
Basic and Advanced Hypnotherapy Training Schedule
The Good Vibes Hypnosis Training
12 Day Hypnotherapy Training for Certification and
Includes 2 Six-Day Levels

Contact Mark for more information!
Classes are available in Dallas, Houston, Phoenix, Chicago, New Orleans and Atlanta
This Dallas Basic and Advanced Hypnotherapy Training in Dallas is presented by Good Vibes Hypnosis Training Center which is not licensed by the Texas Workforce Commission (TWC). Good Vibes Hypnosis Training Center has received an exemption from TWC, E-4434, and is allowed to teach this class in specific locations in the state of Texas.